INDIVIDUAL POWERFUL SPONSORS
You too can be featured on this page!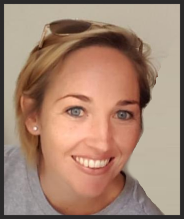 "I decided to donate Powerful to my son's class as my son recently started to display bullying behaviour. I thought this would help him understand the importance of respecting others and taking care of those around him."
The first Powerful sponsor, Jenna Beulich, tells her story:
Jenna hoped that when his teacher (who herself was excited by the book and system when Jenna introduced it to her) enacted Powerful with the whole class, something would change. Jenna recalled that after his teacher read the book to the class, he came home and said "Mommy, do you know what you do with bad feelings? You scrunch them up and throw them away!"
Jenna then read Powerful to her son a few times afterwards and had many conversations about the unacceptable behaviour with him, only to realise that he was being bullied himself.
"Powerful helped with that too, by giving him more confidence."
She adds: "Since then, Powerful has been a main point of discussion and we have seen a singular difference in our home - he speaks nicely to his little sister and he feels far less frustration. With Powerful, we've nipped the behaviour in the bud at school and at home and we are very grateful."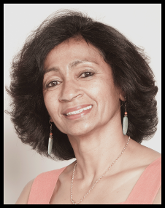 "Powerful landed on my desk 3 years ago and I was blown away by it; the timing was perfect. The arrival coincided with the kick-start ofour Kids Health Education conversation on Smart Chaos Media. Collaborating with Alicia on this initiative will not only address the persecution experienced in childhood, adulthood and the adult space but also expand it into the many other issues of inequality and injustice experienced today. It is a great honour and an opportunity in a million to be part of Powerful and in spreading this message, via our platform, to expand the concept and reach with the rest of the world."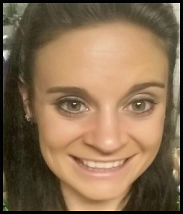 "[Powerful] really is something special to my heart and I am so glad I can play a small role in making a difference."
Once biokineticist and swimming teacher Robyn Pedlar was introduced to Powerful, she resonated with it immediately and just knew she had to share it where ever she could. Robyn looked at her contacts. Some of her friends and clients run pre-primary schools and within days and weeks she had visited them, explained what Powerful did, and loved it when they became as excited as she is. Because of Robyn's enthusiasm, Pooh Bears pre-school will be incorporating Powerful into their syllabus this year. They already have put a notice about it in their newsletter! Because of Robyn, many more children will receive these internal tools - It seems that another school will be certified Powerful in the near future and a possible lecture about Powerful will be given at a major school's conference in August 2019. "This is only the beginning!" she enthused. Thank you Robyn!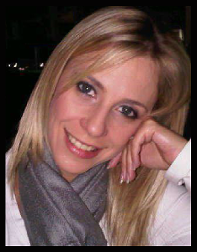 "Powerful changed this little girl's life."
The third Powerful sponsor, Joleen Miller, tells her story: "I won't name the child for privacy reasons, and a Grade R child came from Pretoria to a private school in Johannesburg, where she was bullied as "the new girl". I wanted to help her, so I bought her a Powerful Book and CD for her birthday. To my delight, it changed this little girl's life. Almost immediately she felt strong enough inside to change how she felt about the bullies and what they were saying. She listens to the CD every day on the way to school. She's told all her new friends about it. She's learned to stand up for herself; and the kids who originally bullied her are now her friends too."